Have Your Bridal Shower at The Manor
So you're getting married, and several weeks before the wedding, you'll have a Bridal Shower. Why not choose The Manor, located at 1547 Main Street, Altamont, TN? This mansion is one of the most brilliant, beautiful venues to host a party, wedding, and yes, a bridal shower. This venue features total square footage of 4460, 6 bedrooms (sleeps 14), and three baths. This private mansion is from the 18th century and is a great place to relax as well as host a party.
As you approach the front door and walk in, you can expect that it will be spic and span from top to bottom, inside out. All of the amenities you need are already in place, waiting for guests to arrive. From the fireplace to the air conditioning the Internet and Satellite or Cable television. Bed linens and bath towels are always clean, and the bed is made fresh to your liking. The pantry and refrigerator are stocked to capacity, so there's no way you'll get hungry. You may check-in as late as 4:00 PM, but you must be out by 11.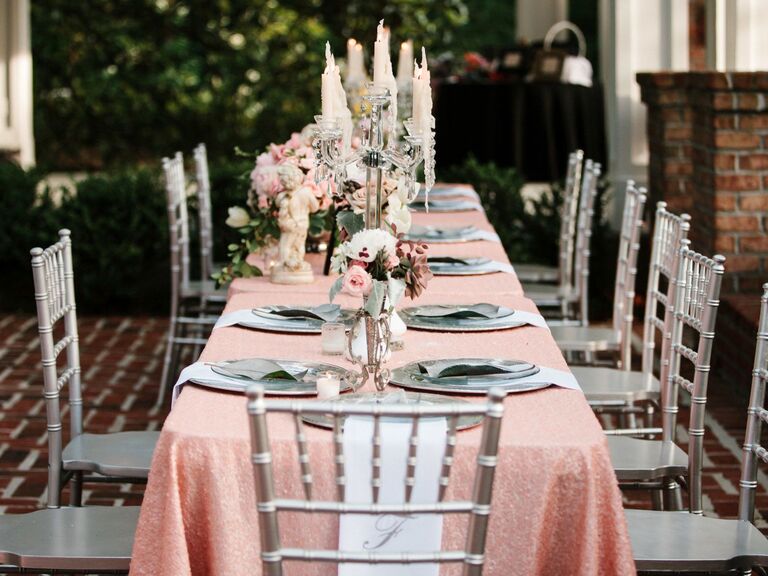 The venue has been completely renovated and contains hardwoods and ceramic flooring throughout. This exquisite venue will harbor memories that will last for a lifetime. After your shower, you can unwind and enjoy and know that you've been treated and have treated your guests to a time they'll never forget. There is so much space that you can choose where you'd like to party, where you'd like to eat and where you'd like to sleep.
For the bridal shower, let's start with choosing between three family rooms. We can carve out about 3 hours for guests to arrive and get settled in. Once guests start coming, let's take a tour of the house so that they can see every square foot of this exclusive mansion and become familiar with it. Next, we will start the bridal shower with refreshments, games, girl talk, and of course, laughter. Lastly, the gift-giving is sure to be a winner. If that doesn't take the cake, stick around for the home-cooked southern dinner at The Manor. You get your choice of a catered Tennessee Country Meal or Gourmet Feast. The owner is a fantastic southern cook, and ingredients are organic, freshly grown, and all meals are prepared homemade from scratch.
So, if this does not impress you enough, take the drive or fly on into Altamont, to check it out for yourself. No reason to let your curiosity get the best of you. This is the perfect place to unwind and relieve the stress of all the wedding planning and the upcoming event. After the shower, take a brisk walk to downtown Altamont, enjoy the diner or the park across the street. The scenery is sure to relax you and make your mind away from the stress of the day. A weekend or perhaps a week at The Manor is sure to satisfy, why not give it a try!